I went down to the new stadium this morning and it was very impressive. The construction is still ongoing but it is coming together quickly. I'll start with the pictures outside the stadium, as you can see the outside is nearly complete the train station is very close to the entrances, the plazas are huge and easy to navigate. The rep also told me that inside tailgaiting/railgating will take place near the Bud Light area and will feature BBQ packages where you can preorder a package and they will have the food,grill,beer and anything else you need waiting for you. And of course regular parking lot tailgating will be unaffected.Also when you enter through the main entrance you will be ground level and will have a view of the field right in front of you. Here's some pics!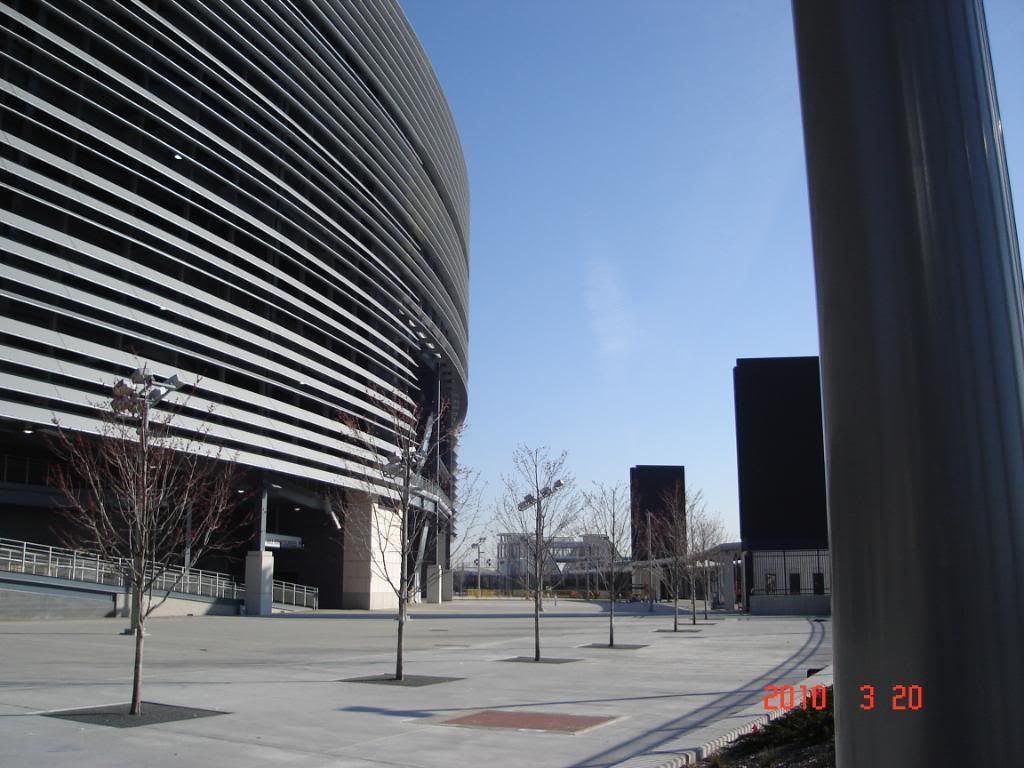 Let's move inside, Main entrance.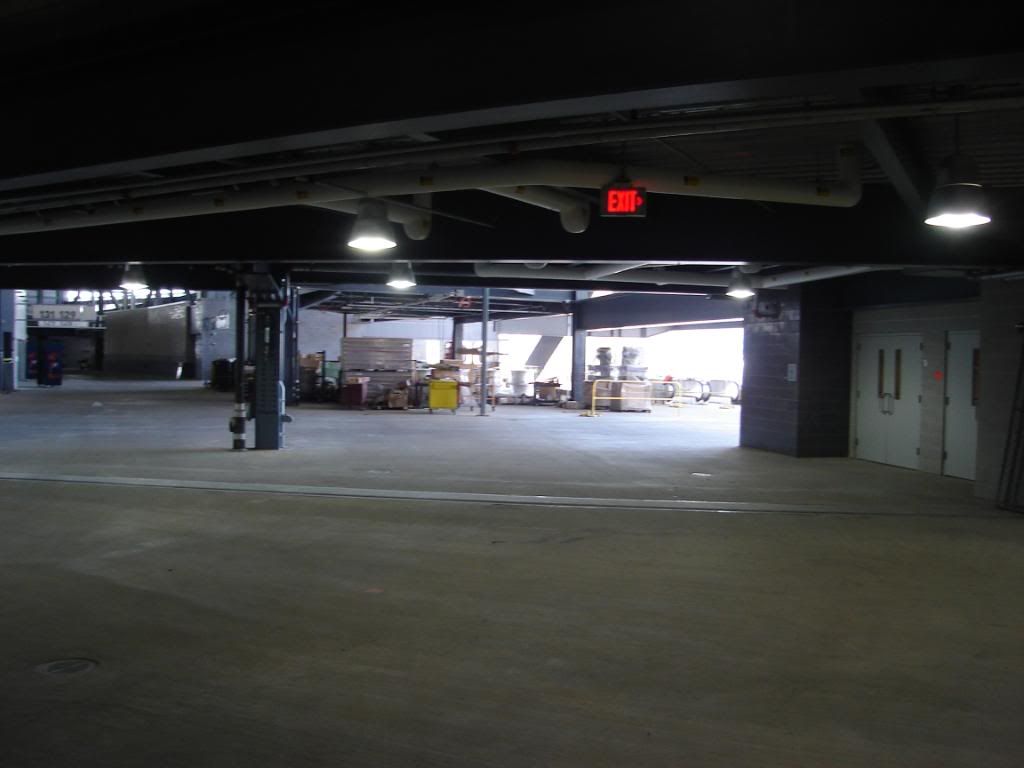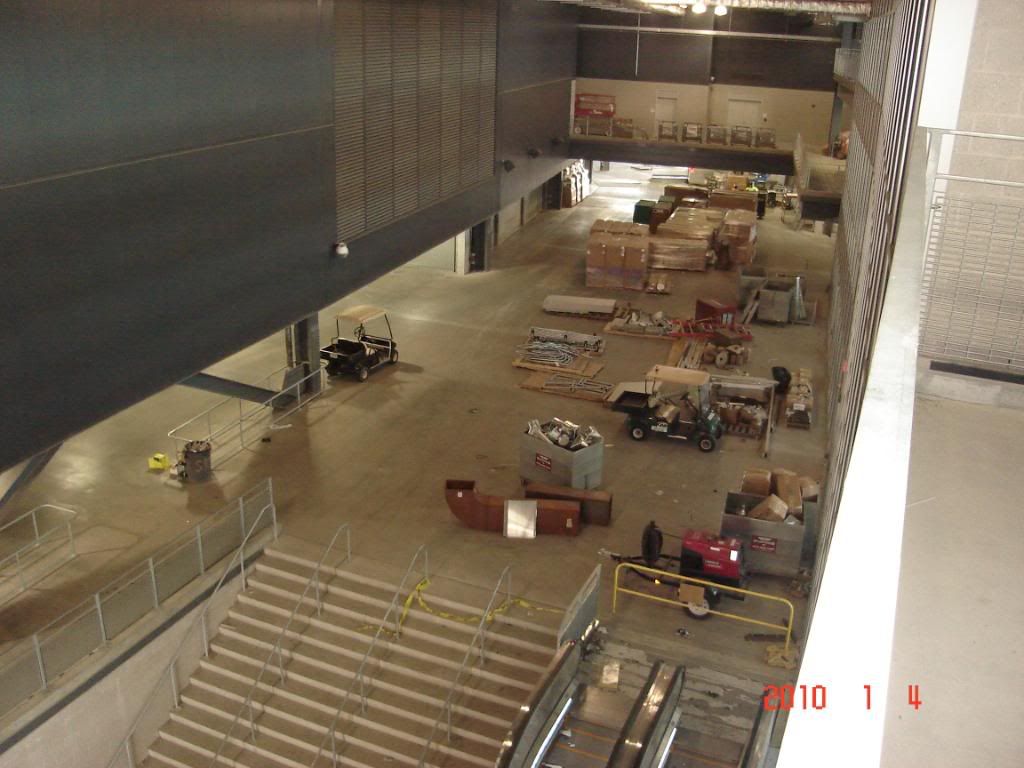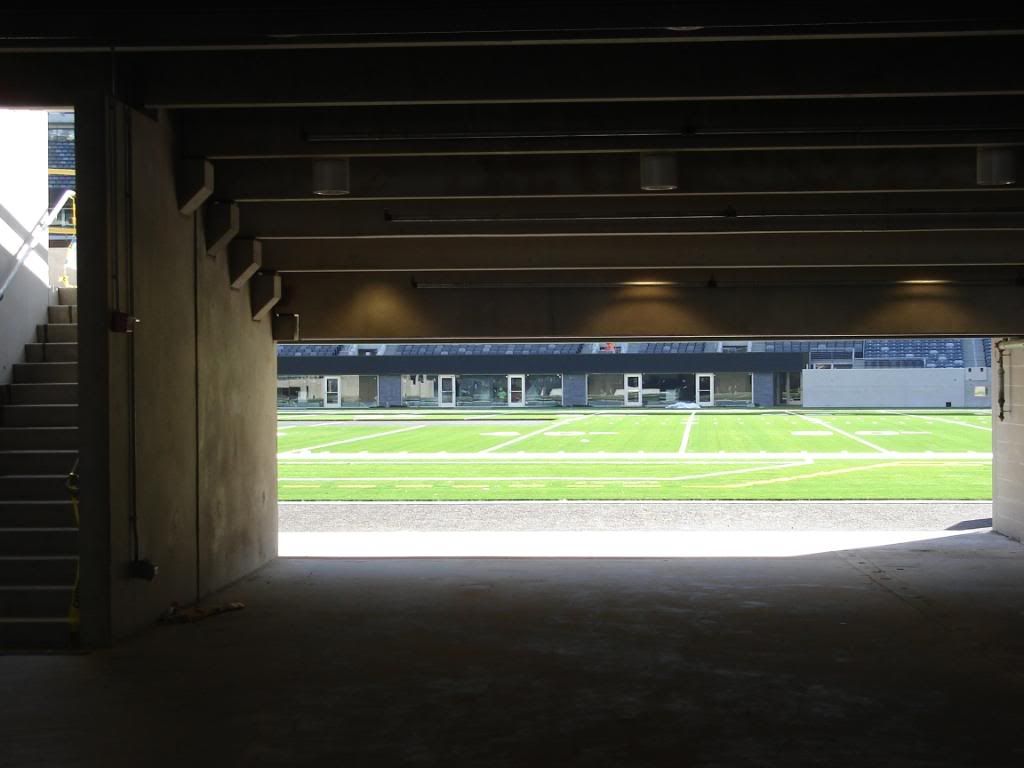 Lower Level Concourses and Concessions. All I have to say is there were bathrooms galore alot of family bathrooms, and the concession stand were very wide with alot of room to accomodate large crowds and LCD tv's everywhere!!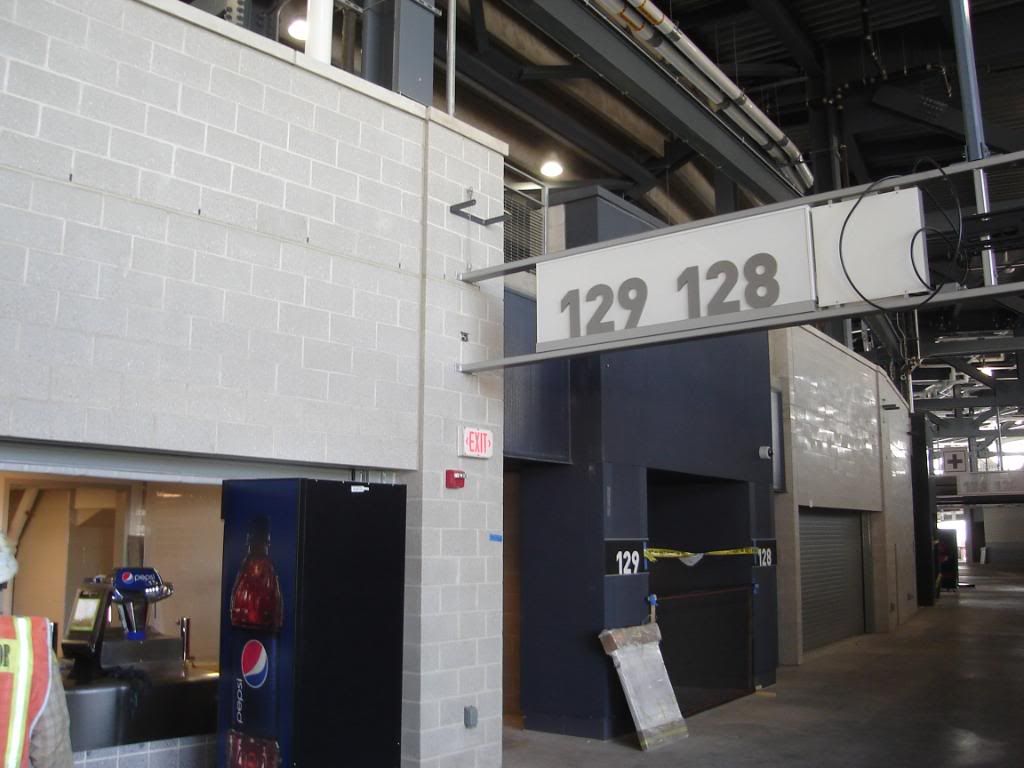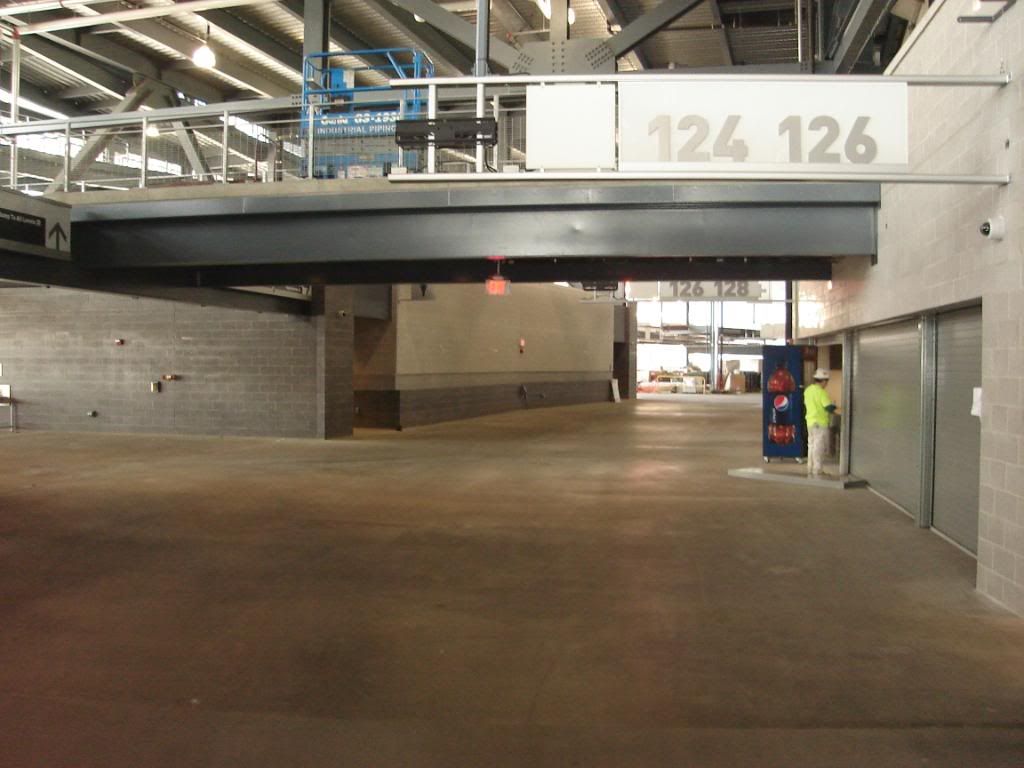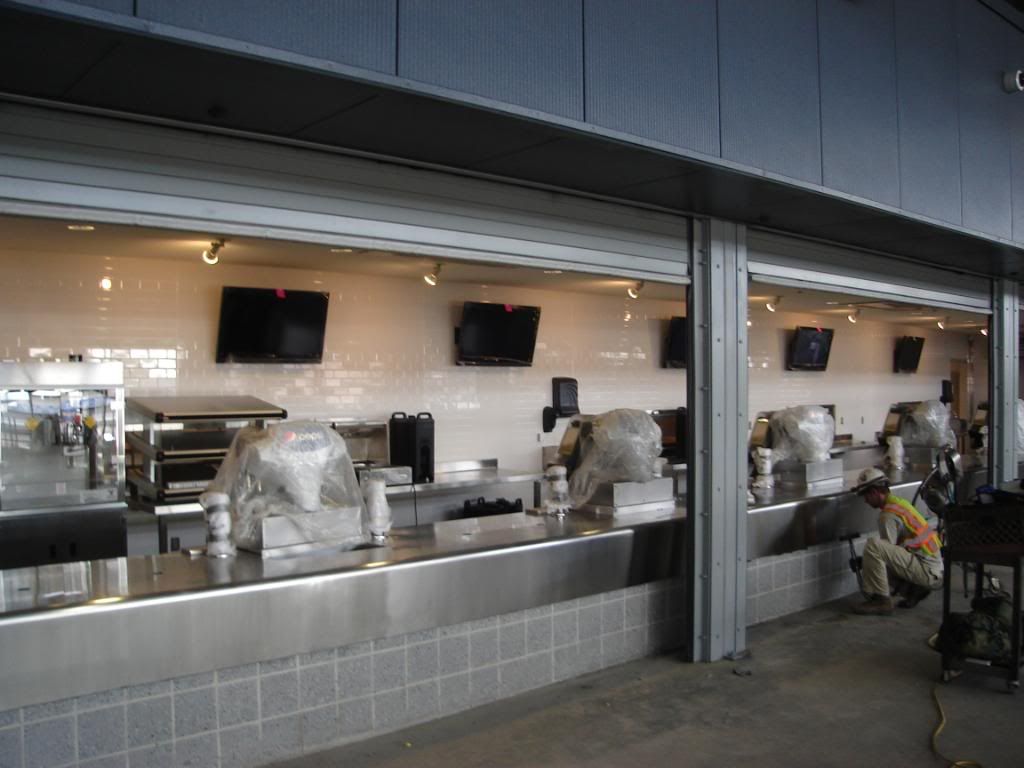 OK! Lower Level pics. There was alot of floor sealing going on alot of the sections were taped off and unaccessible, I tried the best I can but with a little imagination and a seating chart you can figure out your view of the field. Also the camera will make sites look farther away at times. But I assure you any seat on the Lower Level is worthy of the money you spent all great views and very close to the field.
SECTION 121 ROW 44
SECTION 123 ON RIGHT,SECTION 123 ON THE LEFT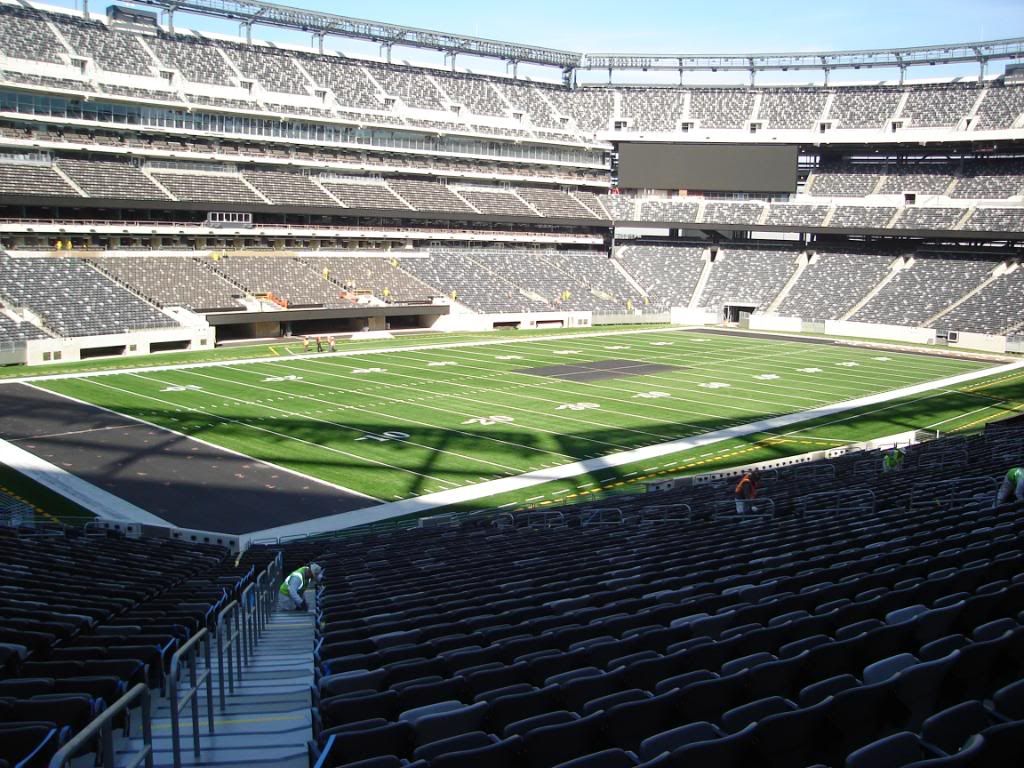 SECTION 129 OR 104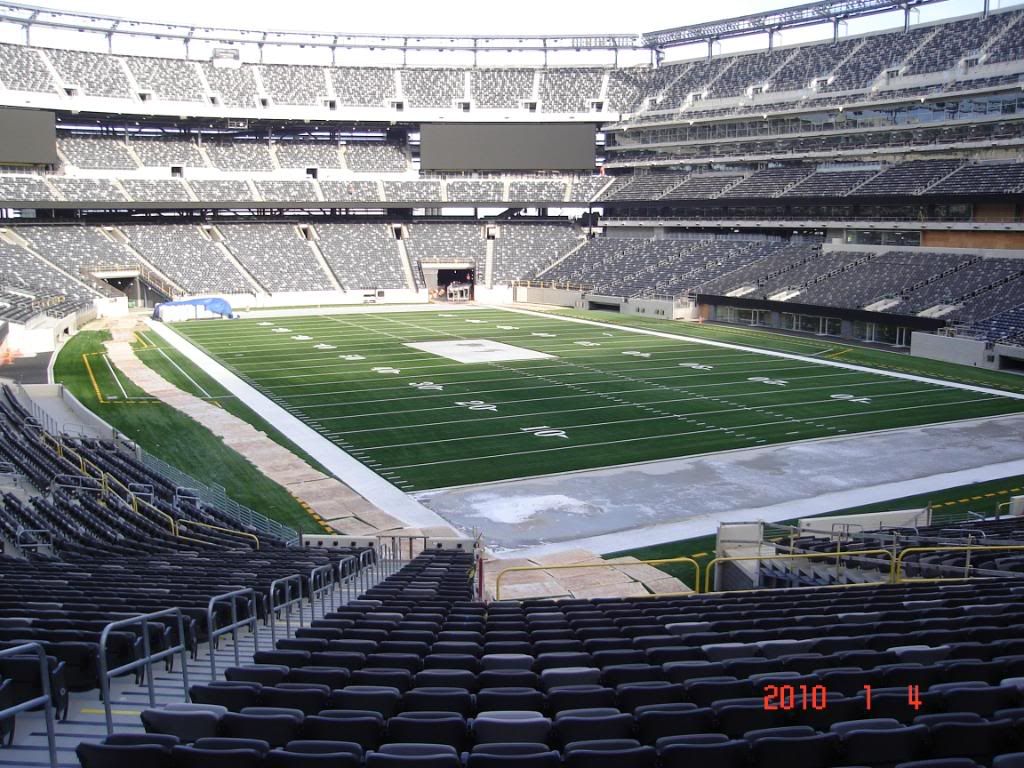 SECTION 131 WITH 133 OFF TO THE LEFT, GREAT SEATS(BAK ROW)
BACK ROWS SEC 131 LOOKING DOWN TO SEC 121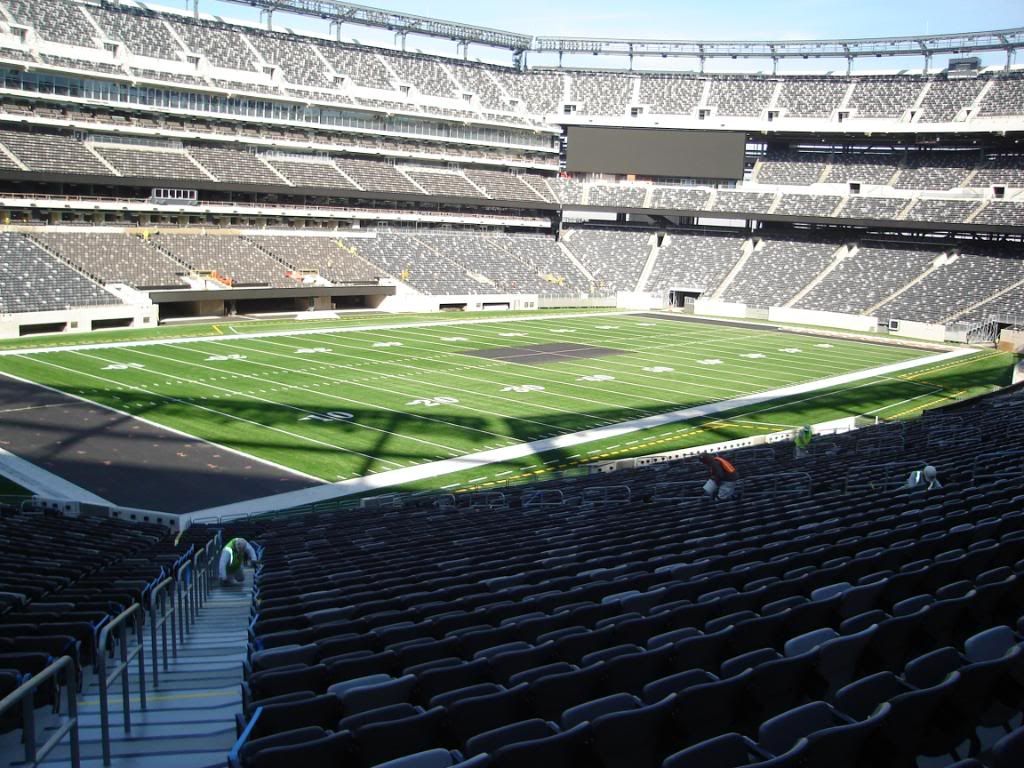 Alright time to head up to the Mezzanine, again could not get to most sections. I thought the the Mezz A sections had wonderful views, you can really see the whole field you won't miss a thing! The Mezz B sections are not as high as the upper level in the old stadium No Way!! The video boards on the sides are huge but should not interfere with field sightlines. Again very nice views! Bathrooms and concessions right behind the lower part of Mezz B easy access and family bathrooms at the right and left of Mezz A.
MEZZANINE CONCESSIONS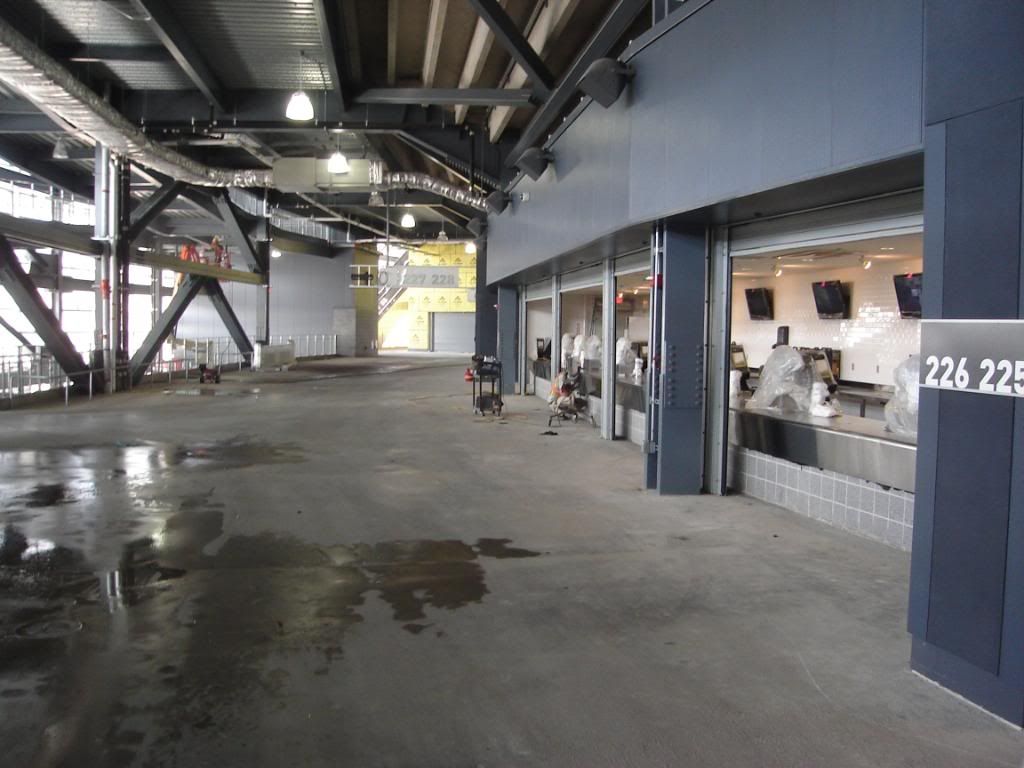 SECTION 224A ROW 8 OR 249A ROW 8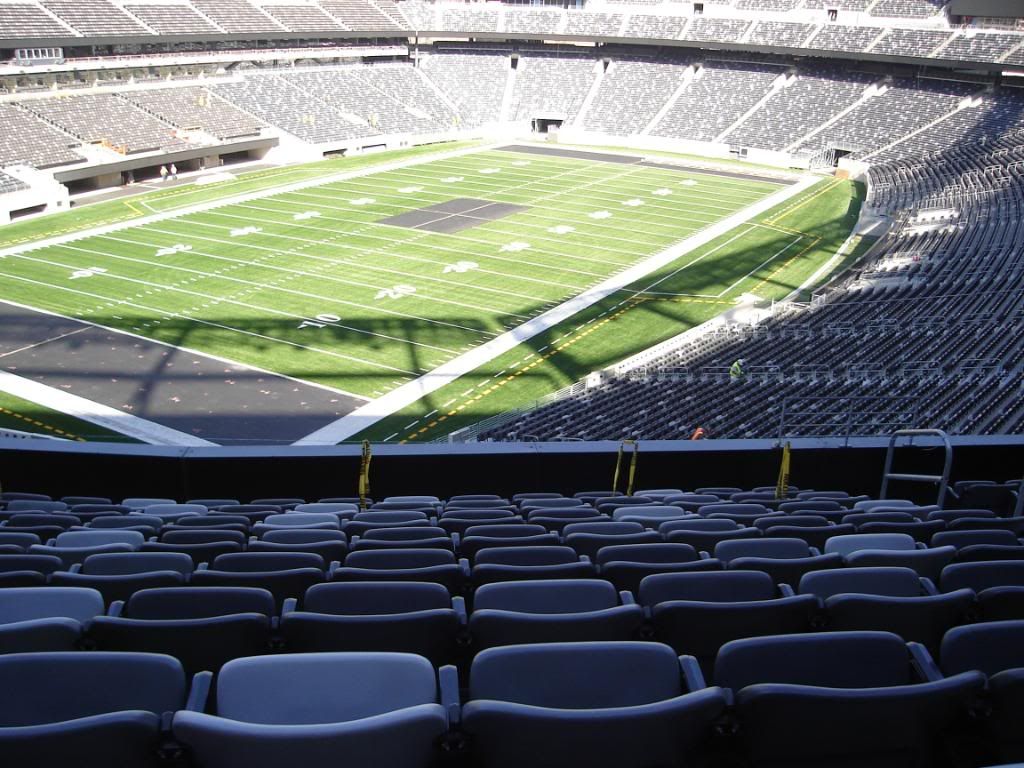 SECTION 221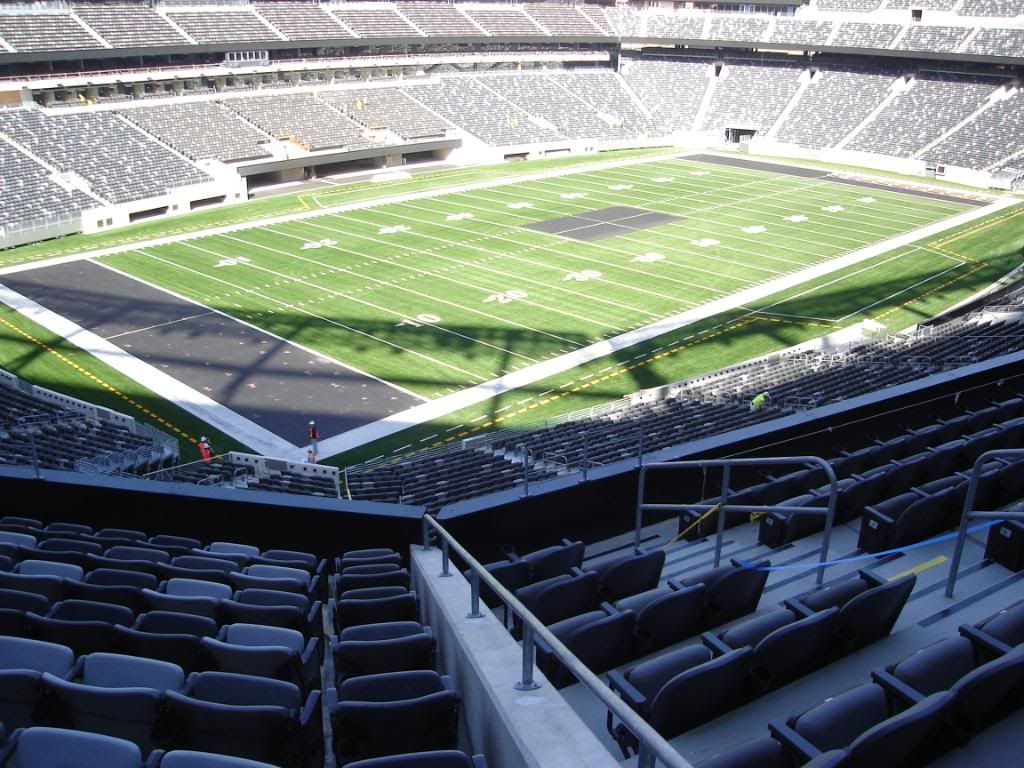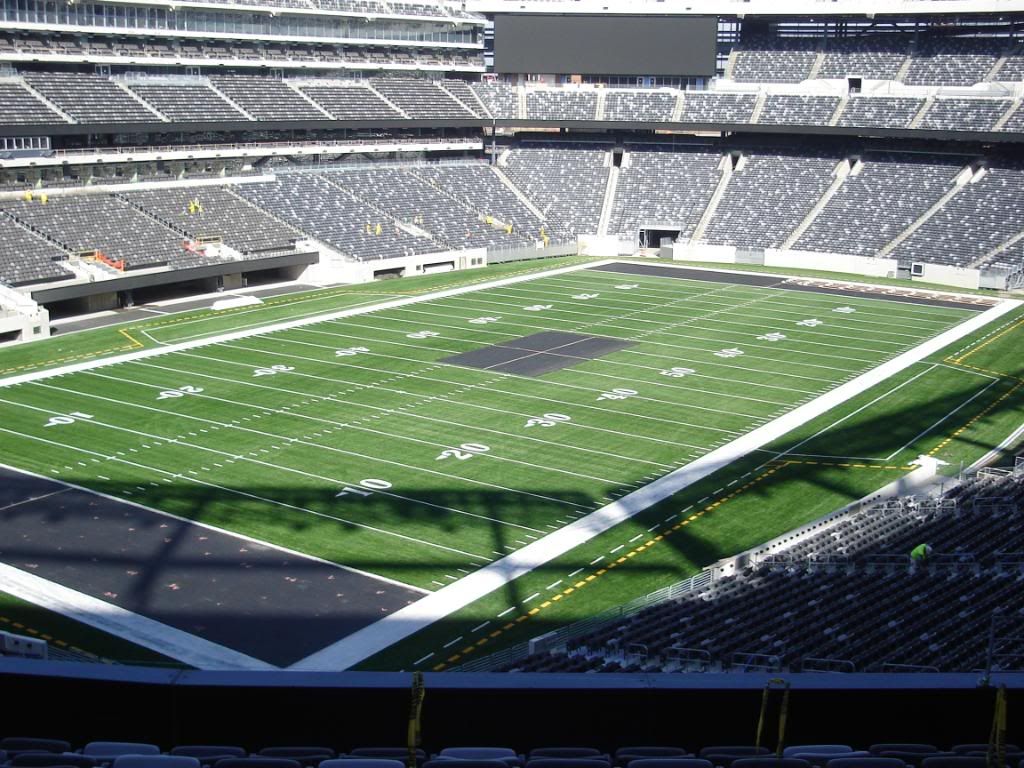 SECTION 224 B OR 249 B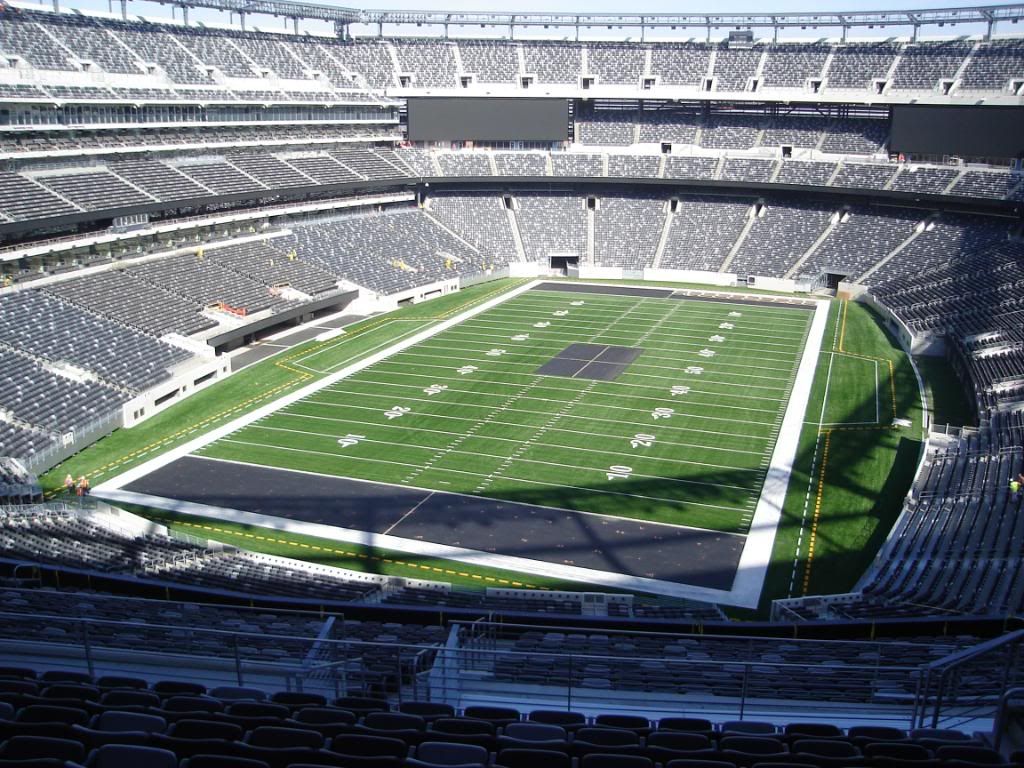 SECTION 231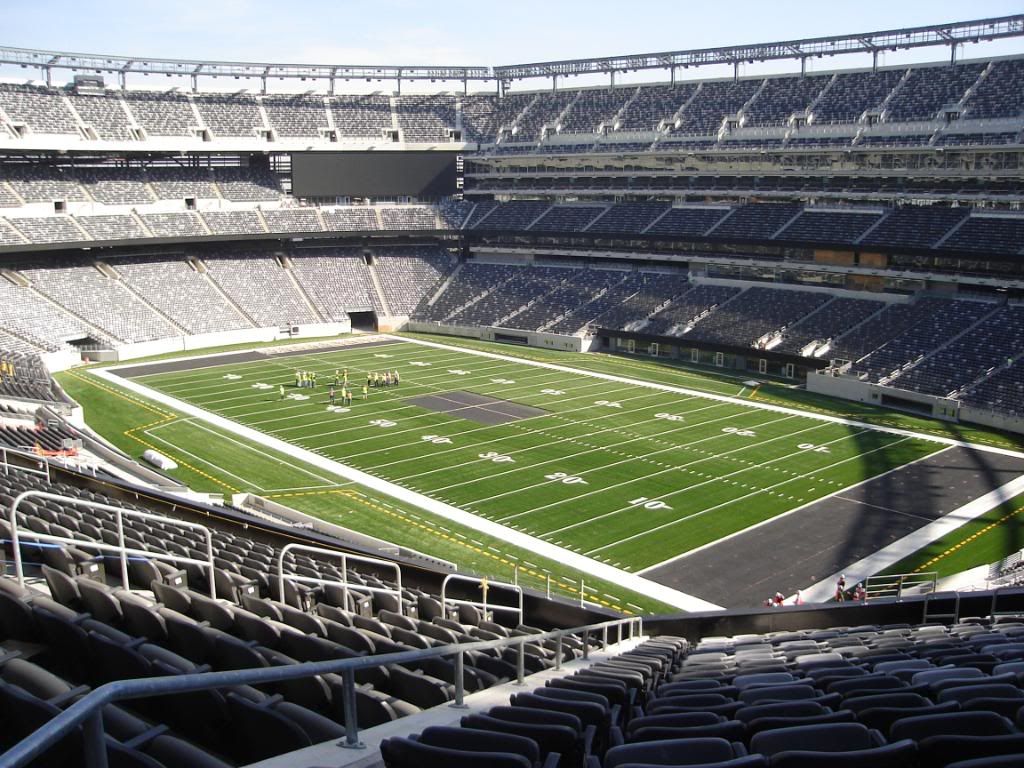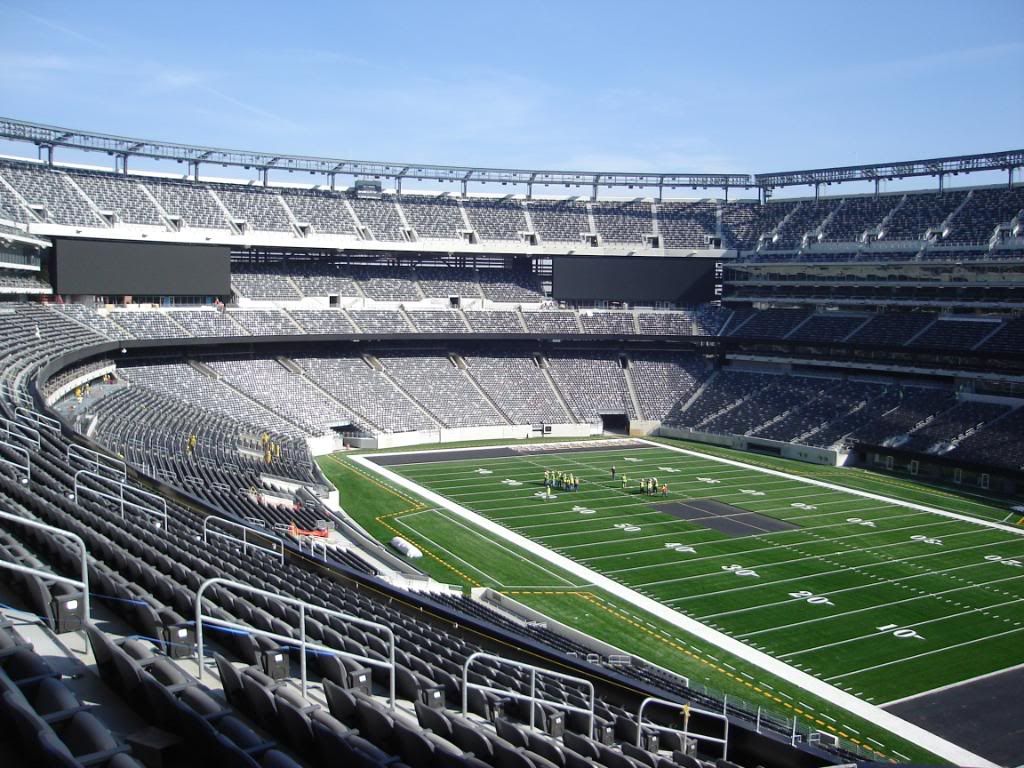 And now the Upper Level, Endzones and Corner endzones might be a tough view especially in the higher rows, But I say any section on the sidelines will provide excellent views.
Upper Level Concourse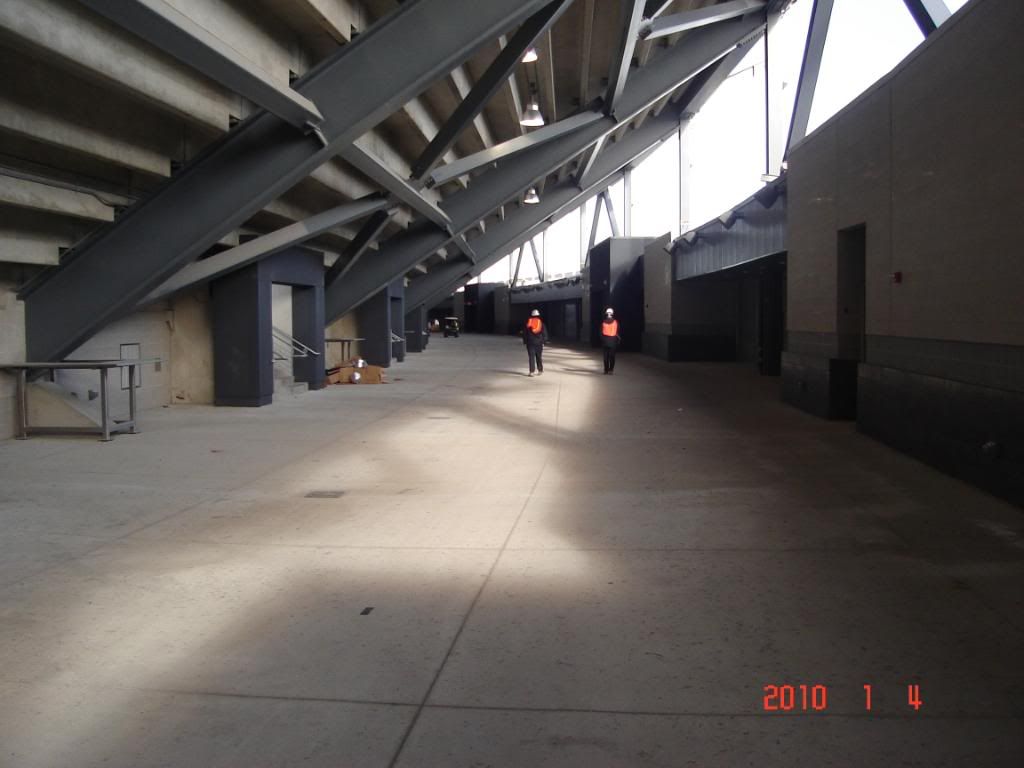 SECTION 320 CORNER ENDZONE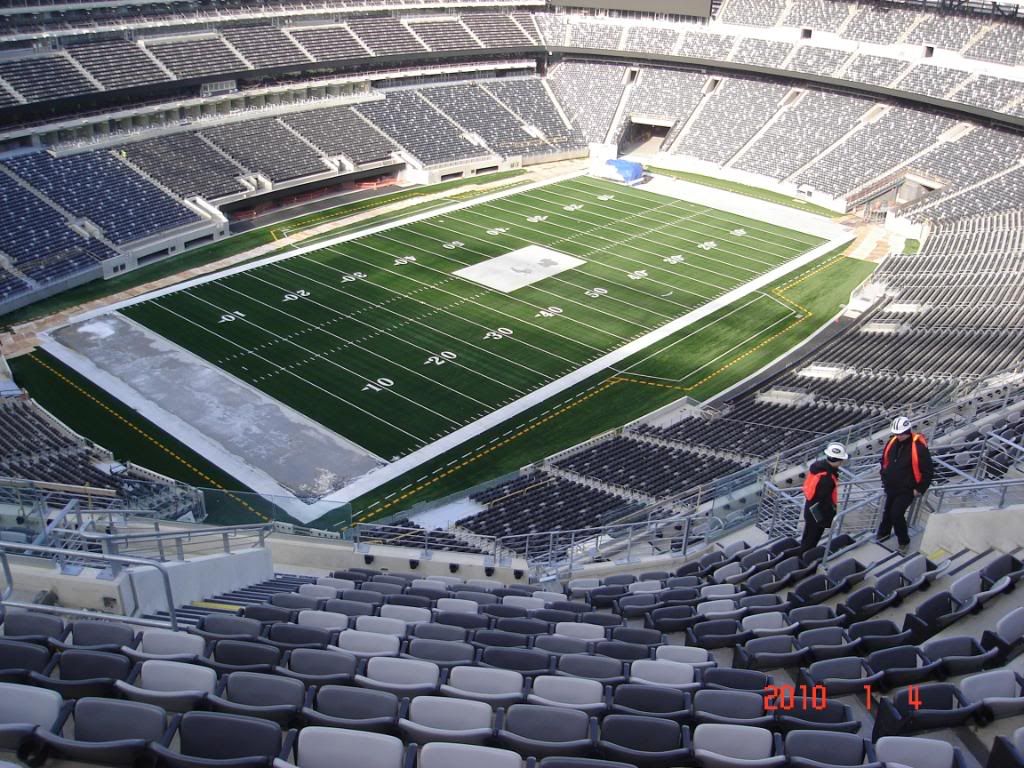 SIDELINE VIEW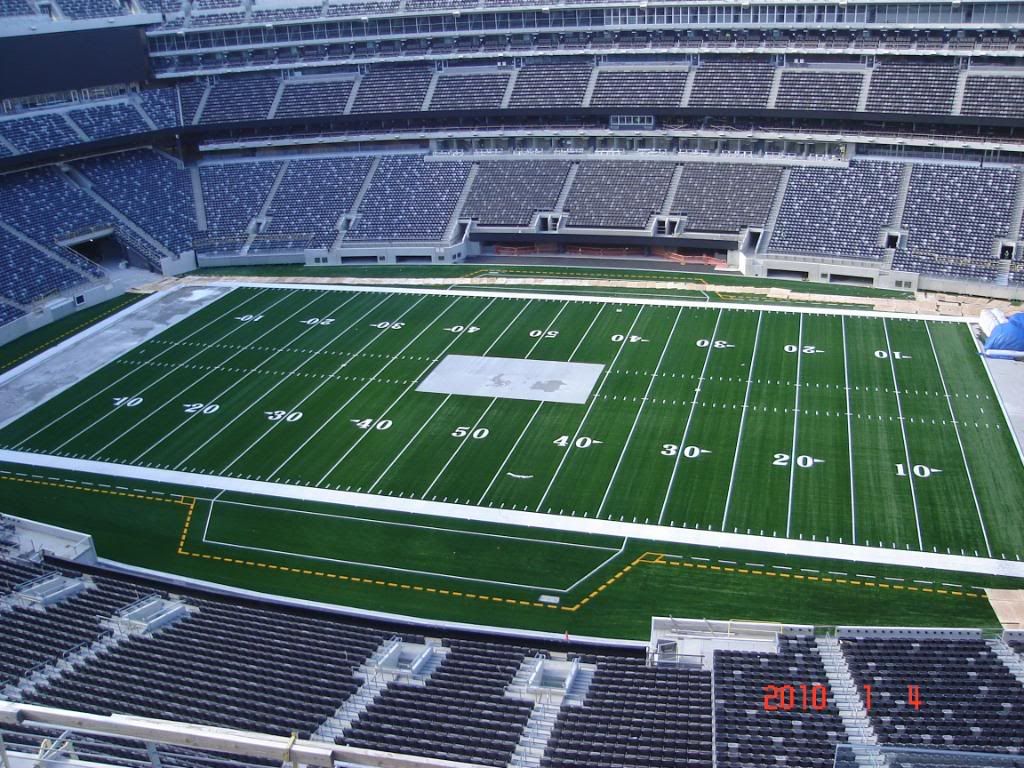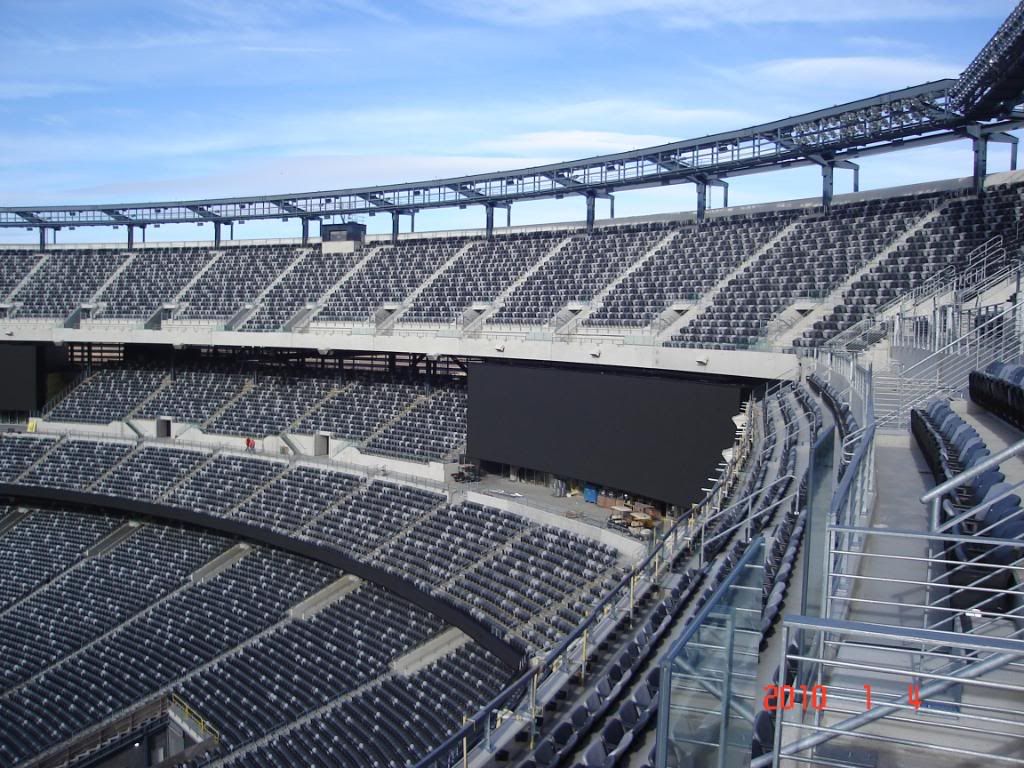 Well I hope this helped alot of you out, it was work to get these pictures but loved every minute of it. I am also posting a link to my PHOTOBUCKET so you can view over 150 other stadium pictures. Any questions feel free to ask I'll answer to the best of my memory. Take Care Everybody!!
Link
- (
New Window
)