rather than post your ridiculous declarations. It's a small step but it's a move in the right direction I guess.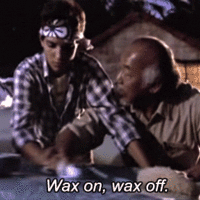 But as mentioned players get game checks but can at their option take bi-monthly payments during the course of the regular season. Both are adjusted for fines that incurred.
They also get playoff checks.
Bonus checks are normally after season when an incentive is met like roster bonuses, games played and workout bonuses.
Players also receive checks for mandatory off-season activities.
Guaranteed money is money due up front which could include signing bonuses but could be amortize over the life of the contract. That amortization arrangement is between the player and team. Their amortized payments for the season and their base salary is what counts against the cap. If a player is cut, the remaining portion of their guarantee is considered immediately due and will count against the cap, any bonus money earned but not yet paid and any base salary earned but not paid based on the contract agreement (dead money).