Archived Thread
Per his twitter account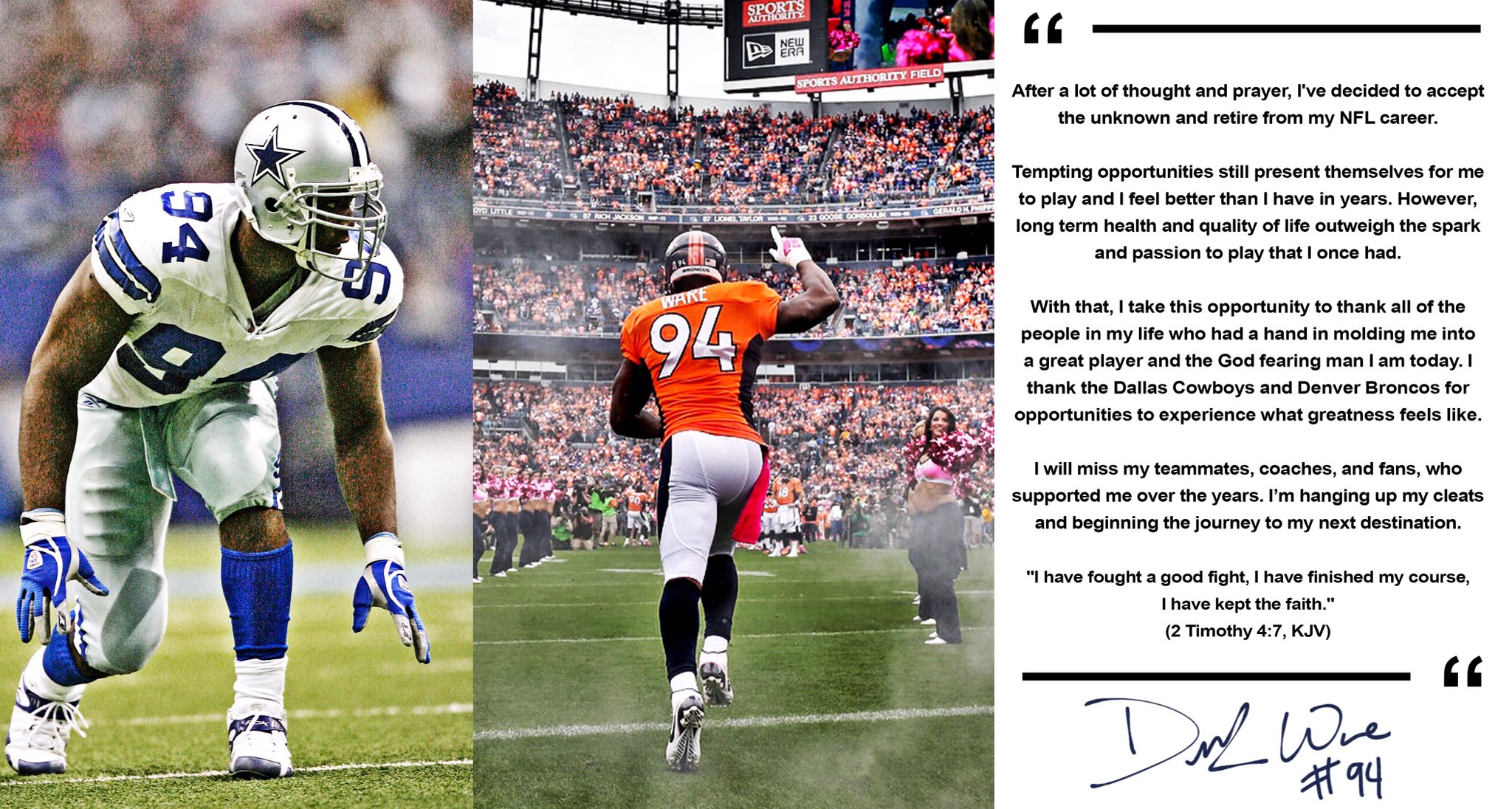 And glad he got a ring away from the Cowboys.
lined up across from this guy at least twice a year for most of his career and held his own.
He and Witten...enormous pains in the ass for many years.

Definite HOF.
was one player I always respected on the Cowboys, hated facing him, but a really great player.
He and Osi went to hs and Troy together. Amazing that they both became stud pass rushers.
Fantastic competitor... never held any animosity towards him really, except that one time where he pretty much knocked Tiki Barber unconscious... but it was a clean football play. Glad he won a Super Bowl... while not on the Cowboys! First ballot HOF for sure.
the first offensive play of the season, when he intercepted a screen pass for Wilson....you knew it was going to be one of those seasons....