in RI, near Narragansett, and I couldn't possibly recommend these guys any more: Bare Bones Charters, captain's name is Steve and his son Eric is first mate. Every time we go with them we crush it, stripers, flukes, black sea bass - the picture above are blues which are fun to catch too (though I hate eating them).
Most you can get on a charter like his though is 6 people. They do have more "party" boats like for a bachelor party, also run out of Point Judith, but I'm less familiar with them, Bare Bones doesn't run them.
Last time I went out of CT was the My Joy from New London and it's one of those boats that just sardine 90 people onto a boat and spend the whole day un-tangling lines. I'll never do that again.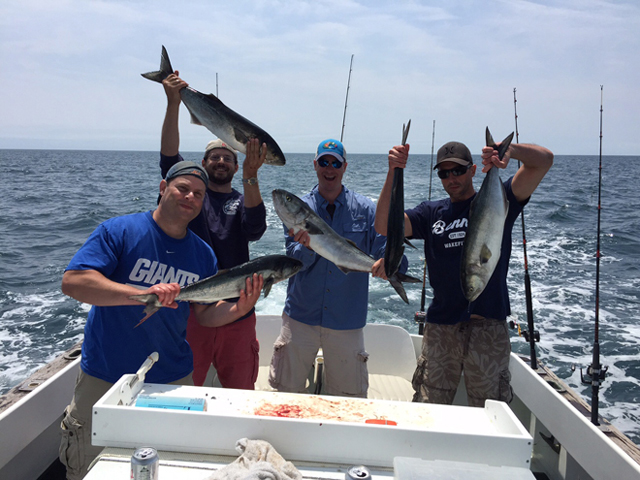 Bare Bones
- (
New Window
)