Archived Thread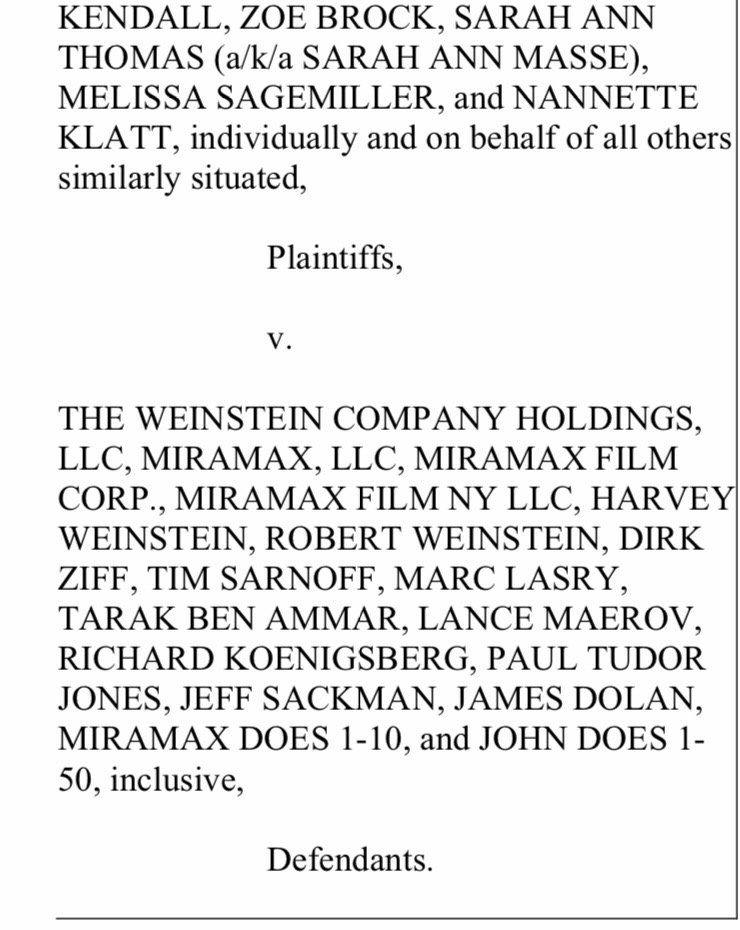 link
- (
New Window
)
Seems like an indirect lawsuit where Dolans investments are being sued??

I have no idea tho I'm not an expert on litigation literature
tells you nothing other than the fact he's being sued.
was doing according to this article.
BR article
- (
New Window
)
intervene and ban him
so what if he knew? I mean, its not morally responsible of Dolan if true, but this makes him liable how?
says that he was a Director in Weinstein's company. I guess they are saying that he should have fired him if he knew what the guy was doing.
SOP. Anyone formally connected that might be part of a joint and several liabilities judgement. Makes for deeper pockets but it's not likely to mean much.
It is common practice for civil suits to include anyone who had even tangential connections to the defendant and/or the event. I doubt there is anything more to this than that.
The sooner they get help the sooner they can pick up the pieces and get their lives together. Wish them well, and lifetime ban from the Garden.