(or any of us) have about these guys, my inclination is toward Patricia.

I want a coach who can process a lot of information at once, who can deal with the many variables that arise in a football team week-to-week, and find optimal solutions.

It seems that Patrticia's mathematical/engineering background combined with reports of his eagerness to learn as much as possible and absorb as much information as possible, suit him well for this kind of work.

Schemes are great, and a coach with a great scheme and the right pieces for the scheme can have devaastating results-- see Spags' defense in Super Bowl 42 run. But then in the years that followed, he didn't have those pieces, and he had miserable results with his defense.

I only use Spags as an example. We could also point to Gilbride's complicated deep-pass, WR-option offenses. When we had all the pieces in place, it was incredible. But when our O-Line couldn't protect enough for plays to develop, and we had a carousel at WR due to injury who didn't have enough time/experience/capability to make it work, our offensive was broken.

I would much rather have a coach who doesn't have a set system that he wants to run, because more often than not, it's a lot harder to find the pieces to fit that system.

I would much rather a coach who can see what he has, or what he can get, or where he can find value, and solve the problem of making it work.

That,I think, is what has made coaches like Belichick (and Greg Popovich to a lesser degree), so ahead of the pack.



Out there pushing him for this job. Calling in all the favors.. lol
and provides a nice in depth view of Patricia. I'm warming to the idea. He doesn't meet all the criteria they are looking for, however, I don't think any of them do. He's very intelligent, is good with players, has extensive coordinator experience and has been on both sides of the ball. Does he have that commanding presence? Not really!, but other then Wilks, I don't think any of them do. He is very similar to BB in many ways, to include the grubby look. If he produces like BB then who cares!
In comment
13782662
Rflairr said:
Out there pushing him for this job. Calling in all the favors.. lol
Reese isn't going anywhere.
reading the profiles of all the coaches that have been interviewed and thinking about it Patricia would be my choice all of the coaches coming in have their own warts or major concerns but I rather try someone who has had success but is not considered a system guy and is know for in game adjustments something this team has seem to be lacking this past year here.
What's not to like? Seems like a much better fit than McDaniels. McD seems like a rod and I can't ignore his spectacular flame out in Denver. Wilks maybe okay too but I don't like the coaching from the skybox thing; to a dealbreaker but I like my D-cos on the sidelines.
b/c apparently he looks like a teenager underneath that thing.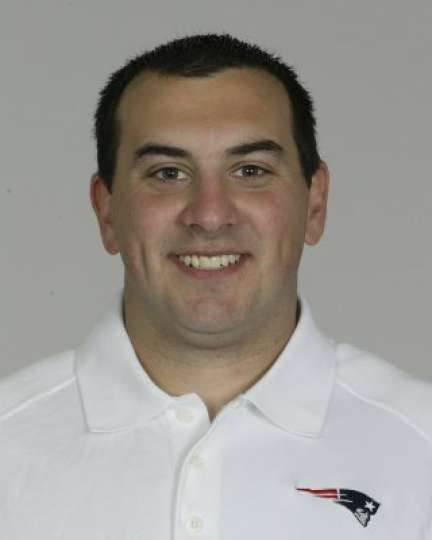 As long as he brings all the evil secrets and "playbook" . Hire him
make a 3-4 switch a forgone conclusion?
In comment
13783338
LakeGeorgeGiant said:
make a 3-4 switch a forgone conclusion?
Why would he? They run a hybrid up there. I think that's the best course for an NFL D. Too many coaches get married to their scheme.