Just a heads up to fans of teams who are thinking draft more than playoffs, or just fans in general since many of these players have already been drafted and are loaned to their national teams from the university, juniors or other teams.
The WJC-U18 tournament in December 26 - January 5 in Vancouver and Victoria British Columbia is the premier showcase for prospects.
Here is the US prelim roster and some of my notes on these guys (there is a camp/tryout end of next week, so some of these guys will be cut)
Goalies:
Primeau is at Northeastern, Habs draft pick.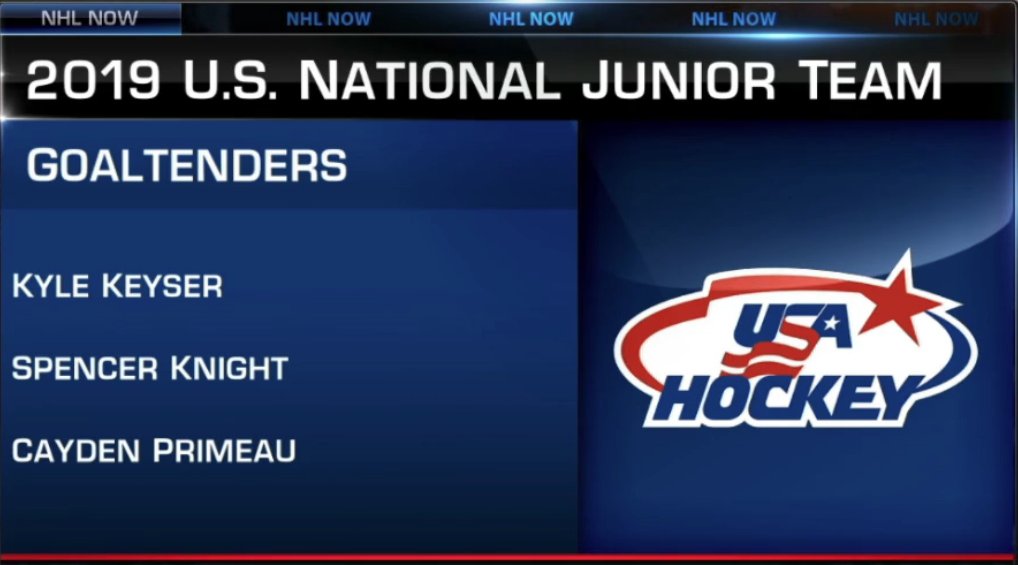 Defense:
For Rangers fans..K'Andre Miller is on fire, he's one of the best NCAA defenseman, playing in a great program.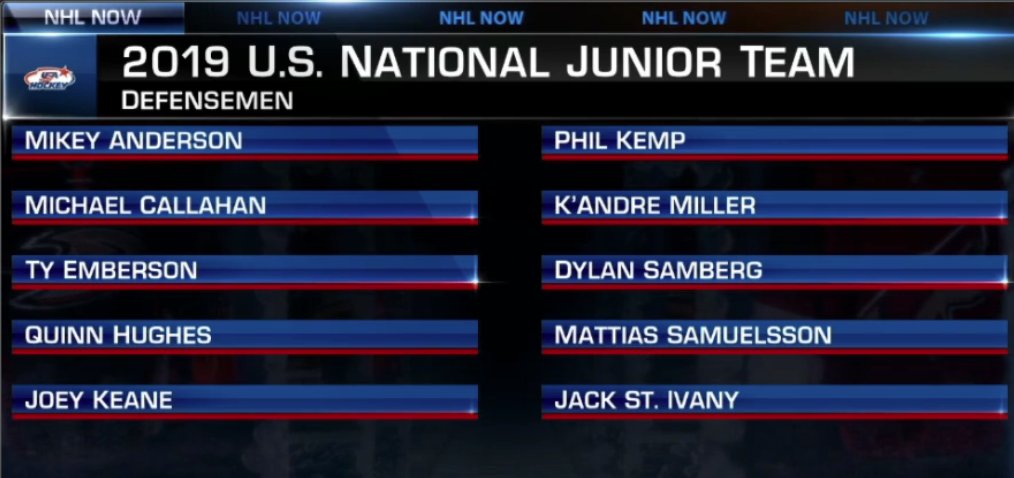 Forwards: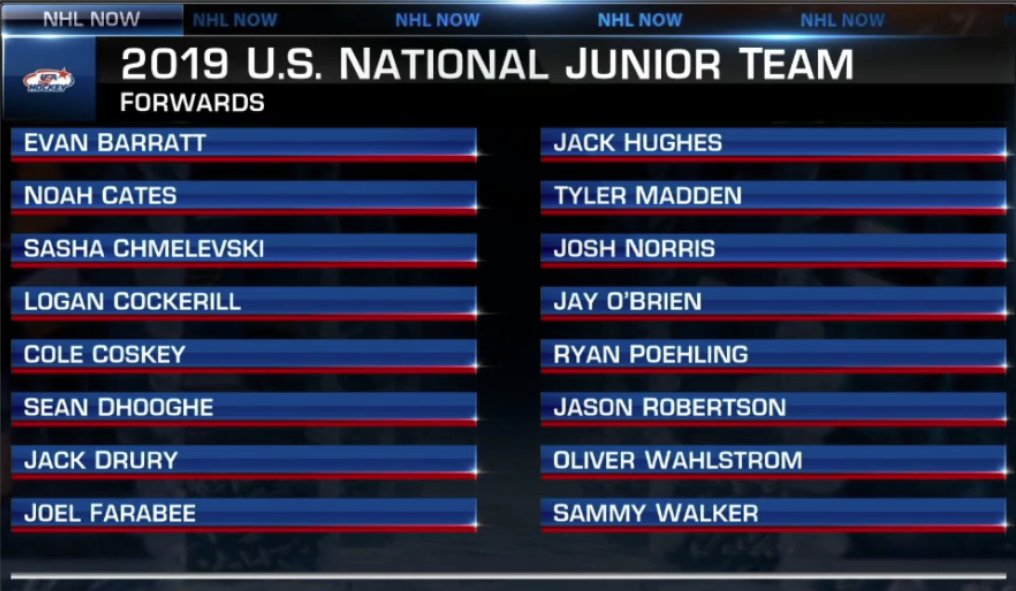 Several of these players are 2019 draft eligible:
Hughes, Coskey, Dhooghe (5' 3" dynamo, fun to watch, not sure if he's got an NHL future. I guess he'd be the shortest player in the NHL or if not close to it) among others.
Poehling a 1st round pick in 2017 for the Habs.
Wahlstrom a 1st round pick in 2018 for the Islanders
I'll post some tidbits from other teams soon for their prelim rosters.
Would be cool to see both Hughes bros play together and win the gold.