Top 8 pretty much locked up in the East. Habs and Flyers on fumes, but odds are stacked against them in the East - they play each other tonight and other than this game MTL only has 2 remaining games vs non-playoff teams.
Maybe a little more drama in the West since MIN just one point back, but not much IMO since of their final 9 games, 8 are against playoff teams. Arizona with a good 2nd half, I'd like to see them get in, fun team to watch.
TB has clinched the President's cup and probably a lot of post-season awards for it's players.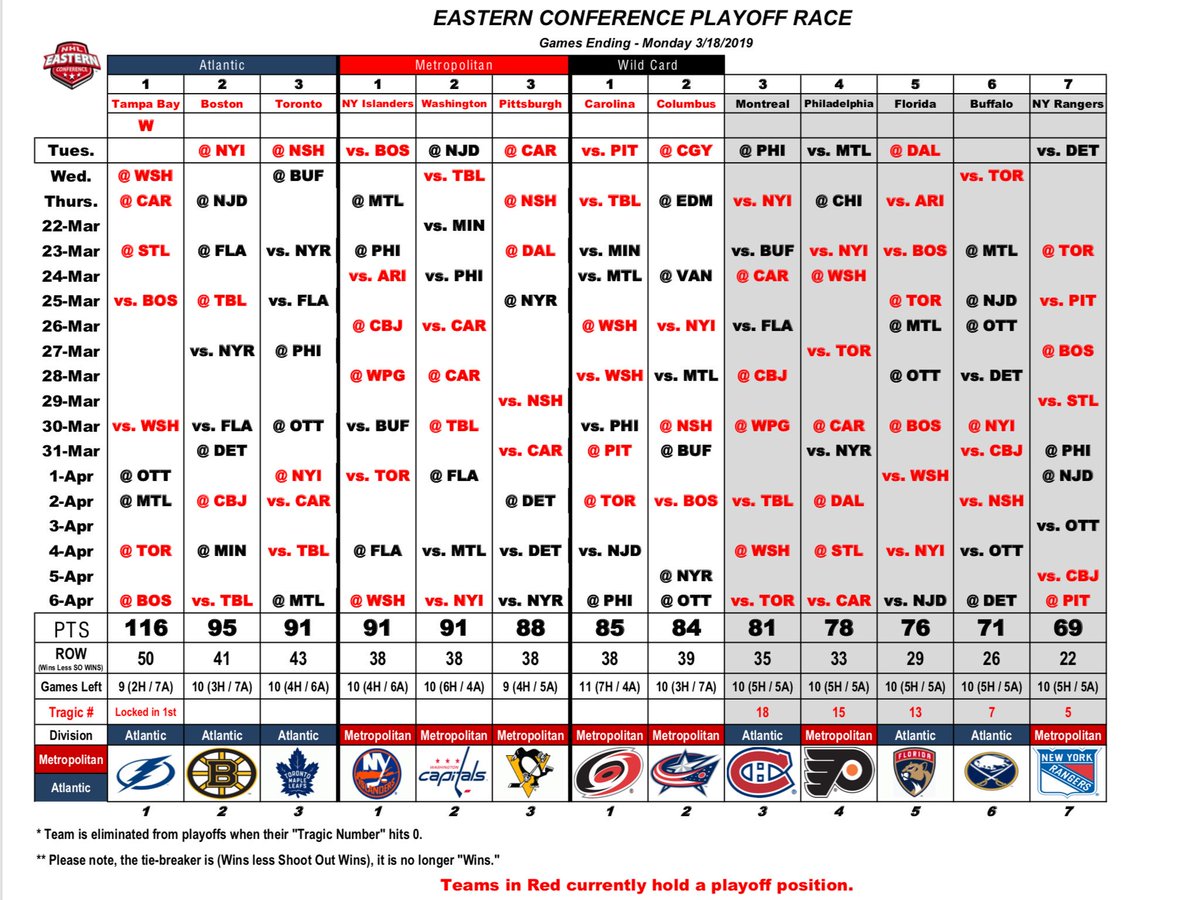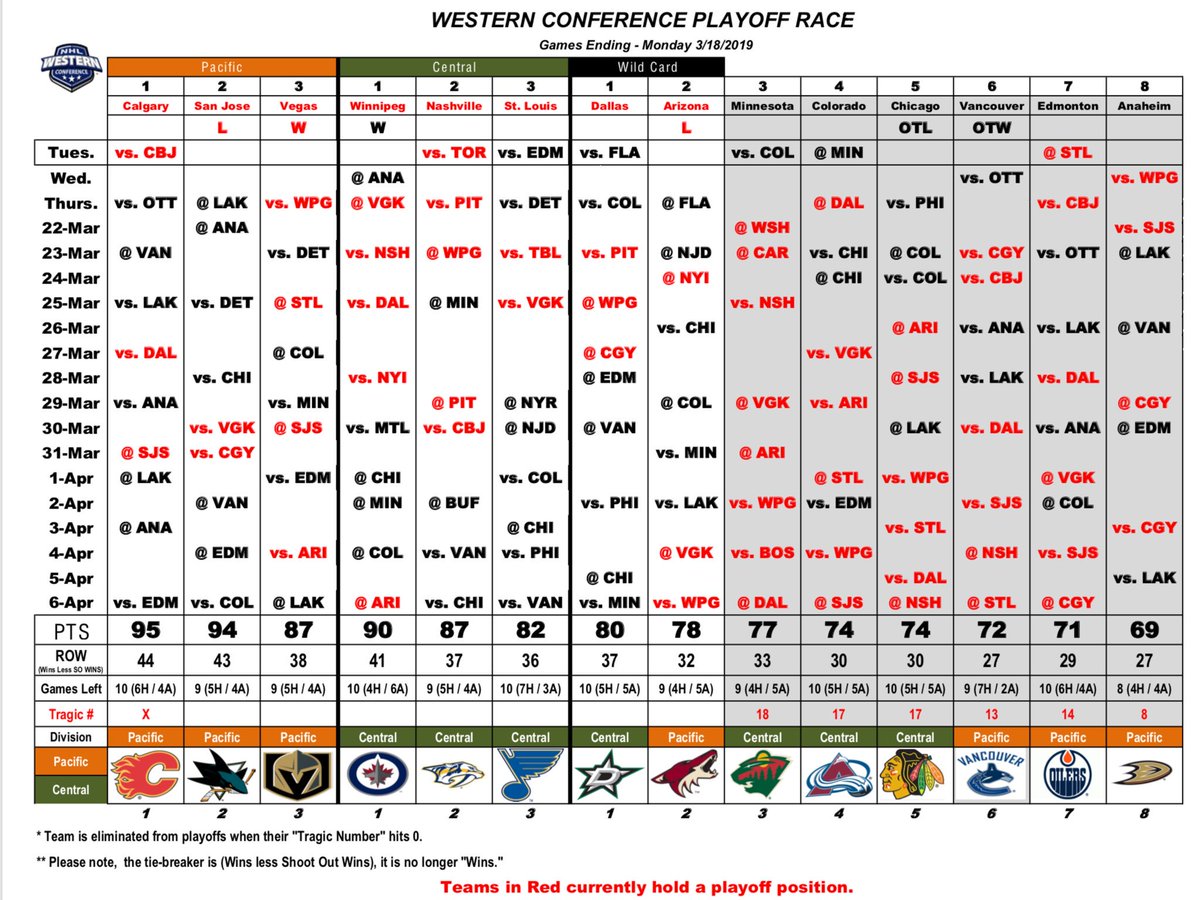 Playoff matchups as of today:
East:
1 vs WC2: TB vs CBJ
ATL2 vs ATL3 BOS vs TOR (hope this happens)
2 vs WC1: NYI vs CAR
MET2 vs MET3: PIT vs WAS (hope this happens)
West:
1 vs WC2: CAL vs ARI
PAC2 vs PAC3: SJS vs LVG
2 vs WC1: WIN vs DAL
CEN2 vs CEN3 NSH vs STL