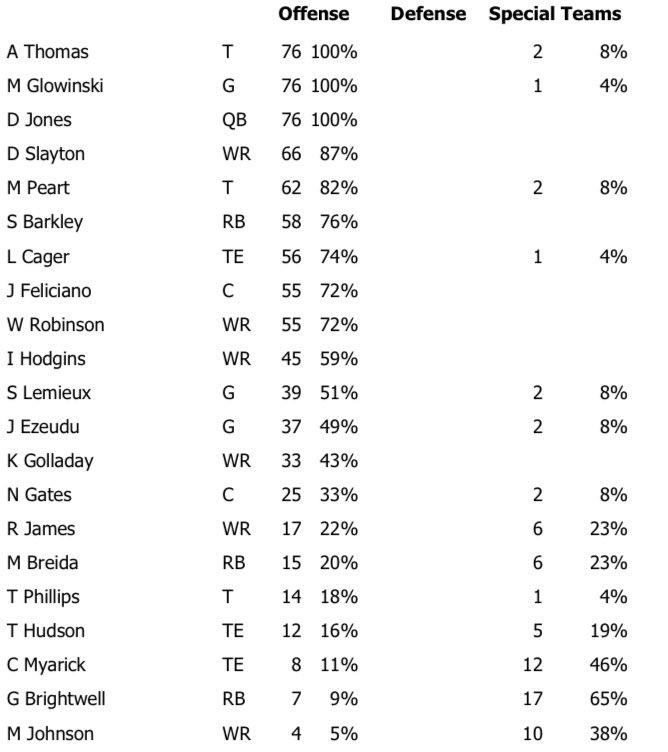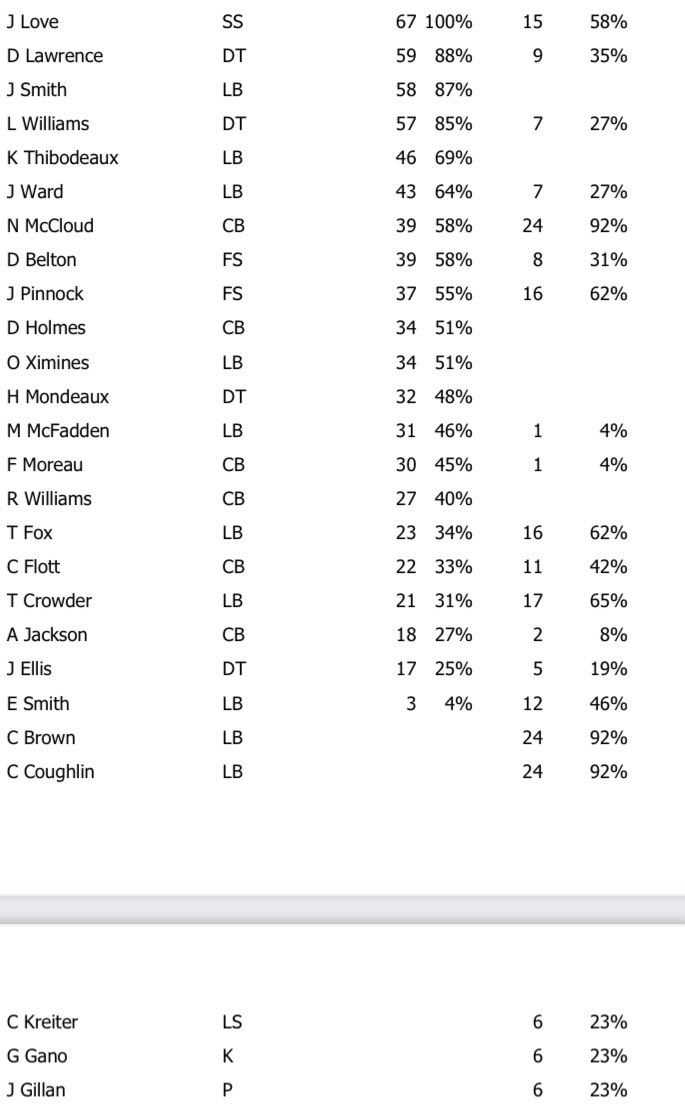 Dan Duggan @DDuggan21
Giants offensive snap counts from yesterday: Basically a 50/50 split at LG since Lemieux and Ezeudu each played a half. Career-high in snaps for Robinson despite suffering what appears to be a major knee injury on the first play of the fourth quarter…
Saquon was rested for Brightwell on the final series. Cager TE1 again. Giants did play multi TEs much. Consequence of so much hurry-up is less changing of personnel groups. More PT for Golladay than expected but again once you get on the field there's little subbing in no-huddle.
Giants defensive snap counts from yesterday: They tried to get Williams and Lawrence some rest late but they still played 85%. CB snaps are a mess due to injuries to Jackson and Moreau. McCloud was the top replacement with Flott/R. Williams splitting series…
Belton and Pinnock were rotating, then Pinnock took over, then Pinnock left with a jaw injury — McKinney is missed. Crowder resurfaced in the second half, playing the final four series. ILB is a major concern, especially for this Cowboys matchup.