this 11 day break came at a good time this year. through these first 3 games i think their record is more or less at what was the most likely outcome (1-2) tracking with how vegas favored each game but the roster itself has had 2 big storylines driving their performances (or underperformance):
1. an injury decimated offensive line that's allowed more pressure than any other.
2. a defense that has been a lot worse than expectations despite decent health. last year including postseason they only gave up 30+ points twice, both to philly, this year they have already done that twice in 3 games and it would have been 3/3 if AZ didnt miss a kick.
pff grades are a polarizing topic, but using them to compare player's yoy performances to themselves and their pff rank vs. their contract ranks, i think it gives a pretty interesting snapshot that correlates with both of the observations above. the colors below are generally:
green = good (positive impact or improvement)
yellow = neutral (somewhat price relative)
red = bad
purple = scary
on the offense the line has pretty clearly struggled: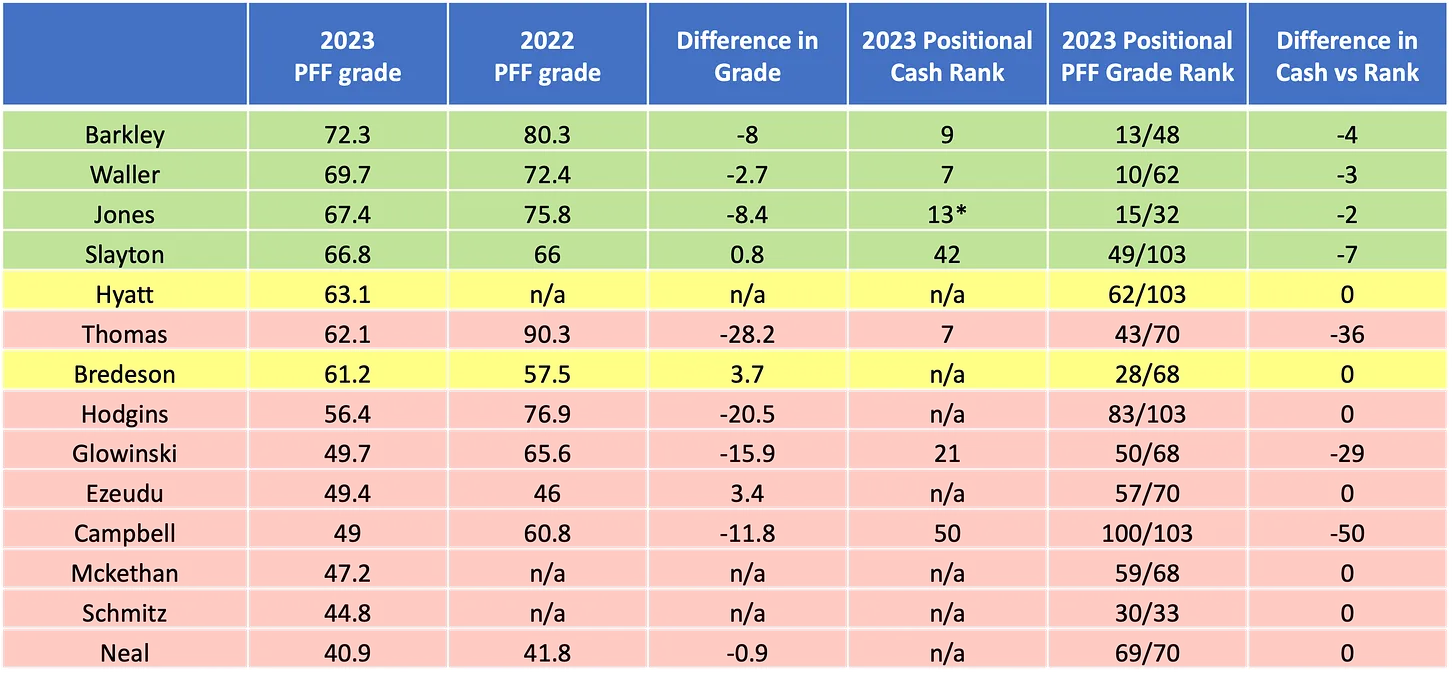 some key players on the defense in general have also clearly struggled: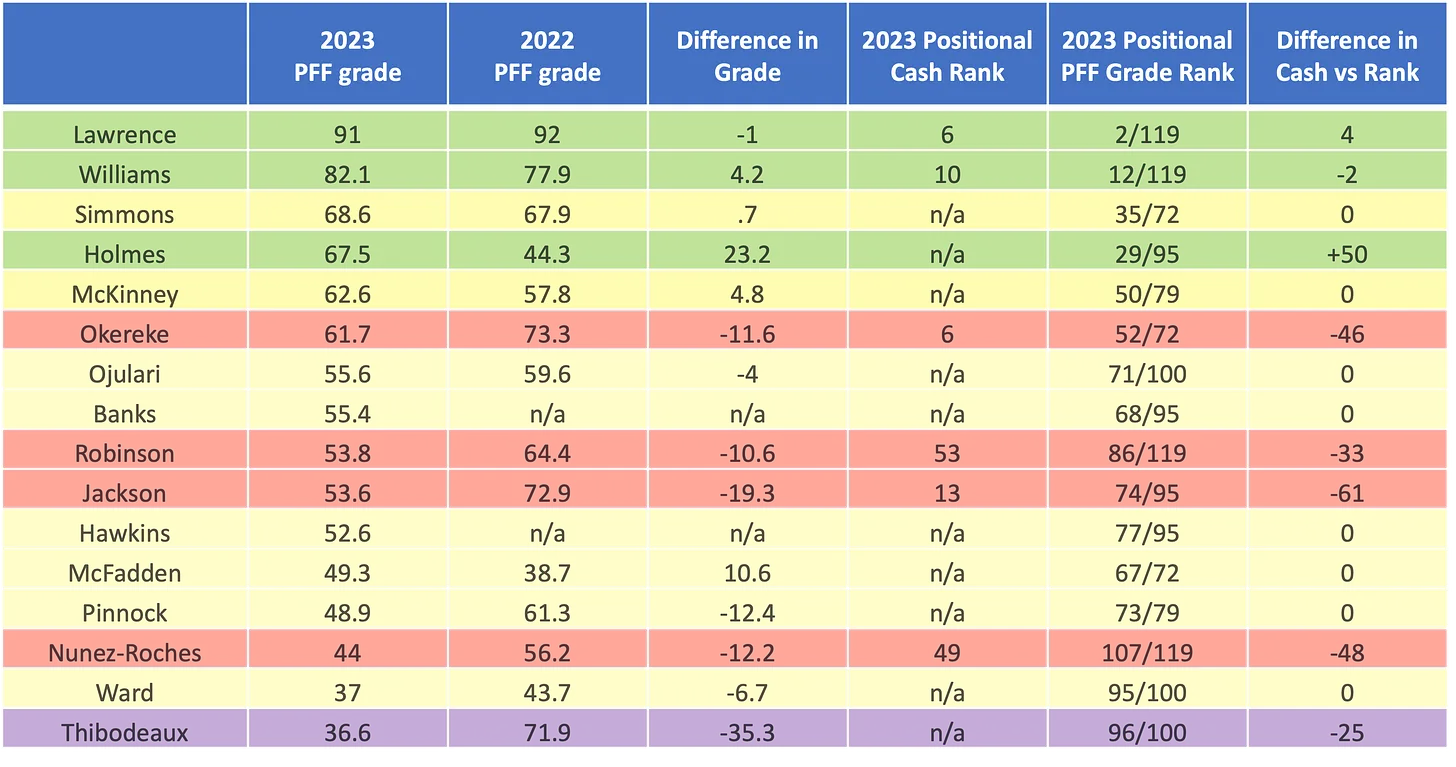 i have some more observations at the link below but the bottomline is the tackling on defense and pass pro on offense need to get better.
hopefully this 11 day break not only gets thomas healthy but gives each respective unit time to make whatever adjustments are needed. on defense i think the most obvious move they need to make is moving Jackson back to outside CB and letting Holmes, McCloud, Flott, and maybe even Simmons compete for the slot. Jackson hasn't had an impact there and while the rookie CBs have survived neither has played to the level Jackson played out there last year. Hawkins has had some really poor tackling too.
Simmons got a yellow in that chart because technically he hasn't played enough snaps to qualify, but going forward i think that needs to change both rushing the passer and in coverage.
as many have noted on other threads the next 3 game set is just as challenging as the first 3 were so seattle is basically a must win with trips to miami and buffalo following that. if they can somehow get to 3-3 after these first 6 the schedule opens up significantly however and they will at that point have at least 1 high quality road win on their resume.
Assessing The Giants Roster At The Mini-bye
- (
New Window
)