only 1 team has lost more talent to injury on offense,
no team has lost less talent to injury on defense,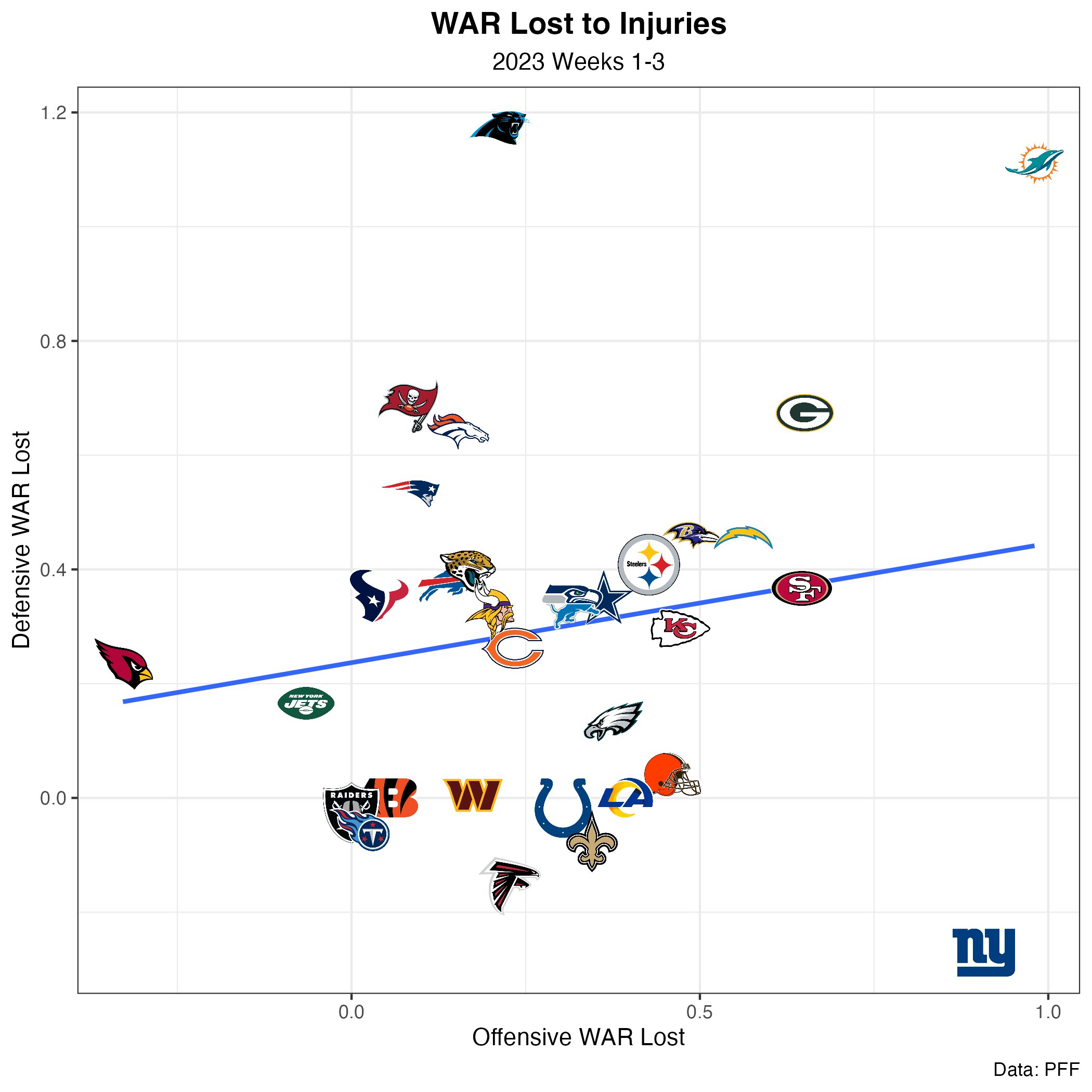 Amelia Probst
@ameliaprobst
WAR lost to injuries split between offense and defense - I'd like to build on this by looking at the WAR lost per week.

Note: This does not include QBs.
imagine what miami could have been with ramsey. or what they would have done to denver with waddle.