this is 2 full draft classes combined and the output end of day is just 2 positive impact QBs so far.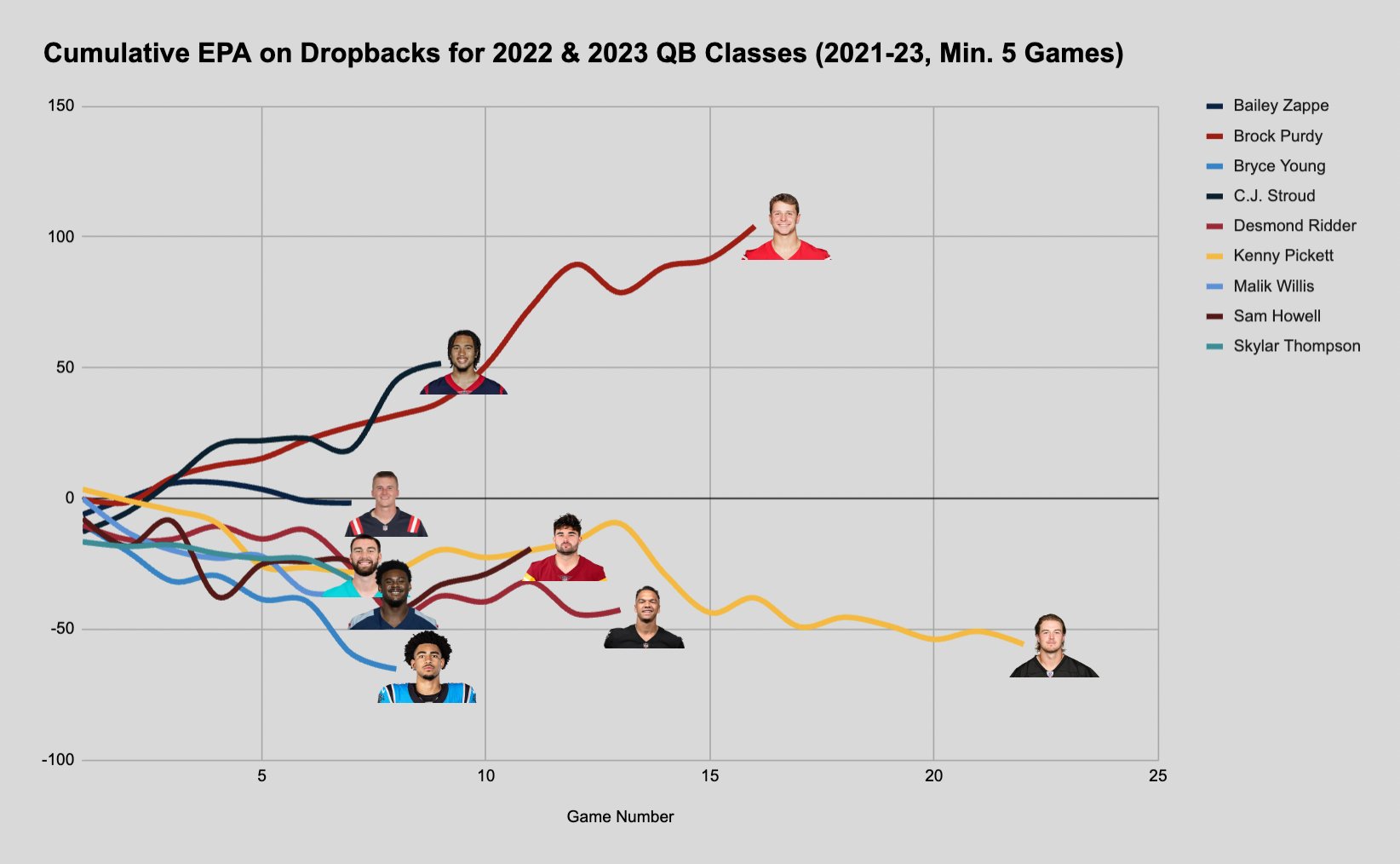 Seems notable to me that of the 2 positive value QBs, 1 was mr irrelevant who ended up in a great offensive system and the other was a 2nd overall pick in...that same offensive system. Also the same offensive system that hit Miami last year.
Carolina gave up a king's ransom for Bryce (who I personally think is very much a victim of circumstances and will prove to be worth it) but the jury is seemingly already out on whether or not right reich is the right coach/playcaller even within his own mind. and reich was one of few head coaches available in the last half decade that was hired with a winning record as a head coach.
honestly not sure which is harder at this point, finding quality coaches or quality qbs. i think the former is more important though. even if you get the right qb like herbert, isnt he an example of how that doesnt get you anywhere without the right coach too?